Is Lexus Maintenance Expensive?

Luxury cars offer upscale technology and sophisticated design, but some Town 'N' Country worry about the potential costs of upkeep. So, is Lexus maintenance expensive on average? You might be surprised by just how affordable maintenance can be! Lexus has been consistently ranked as one of the least expensive luxury vehicles to maintain, beating out some of the leading brands in the industry. Let's dive into the Lexus maintenance cost considerations – and start planning for that next purchase!
---
Lexus Maintenance Cost: Kelley Blue Book
Lexus won the Kelley Blue Book 5-Year Cost to Own Best Brand category in both 2014 and 2019. Each candidate was assessed based on factors such as projected resale values, insurance and state fees, fuel cost estimates, maintenance and repairs. Judges said, "Lexus has an established record of offering vehicles that are desirable both new and used while delivering quality, reliability and low-cost operation across the board."
Lexus Maintenance Cost: Consumer Reports
Consumer Reports performed a study of car ownership costs over time in 2017. Ranked from most to least expensive, Lexus came in 12th place out of 32 brands. They found that Lexus was more affordable than rivals like BMW, Mercedes-Benz, Audi, Jaguar, Volvo, Mini, Porsche, and Acura. For example, the average maintenance cost of a 2007 Lexus after 10 years was $590. The equivalent BMW cost $1,125 in maintenance services!
---
Lexus Maintenance Cost: Your Mechanic
YourMechanic, featured by Popular Mechanics, judged a number of brands on how expensive repairs and maintenance cost in 2016. Lexus came in 28th place out of 30 brands – beat only by Toyota Motor Corporation–Toyota and Scion! Lexus models were estimated to have $7,000 of maintenance costs over a decade of driving, while BMW was expected to have a whopping $17,800 over the same time period!
Lexus Maintenance Warranty
The new vehicle warranty brings down the Lexus maintenance costs even more with advantages like:
Complimentary maintenance for the first and second scheduled maintenance visits (6 months/5,000 miles and 12 months/10,000 miles)
12 months/12,000 miles Wheel Alignment and Balancing
12 months/unlimited miles Lexus Service Part Warranty*
48 months/50,000 miles Basic New Vehicle Warranty
72 months/70,000 miles Powertrain Warranty
72 months/unlimited miles Lexus Corrosion Perforation Warranty**
8 years/100,000 miles Hybrid Warranty (10 years/150,000 miles for 2020 and newer hybrid models)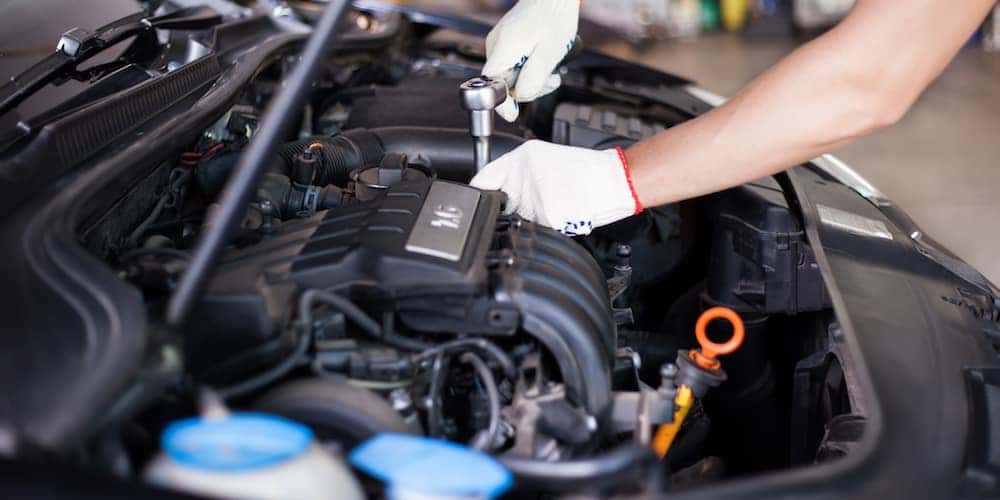 Find Out More with Lexus of Tampa Bay
Whether you want to check out our inventory in Tampa, have questions about your new vehicle warranty, or want to learn about replacing your Lexus key fob battery, contact us at Lexus of Tampa Bay for more information. We even offer an online shopping experience if you're ready to buy from home!
---
Auto Service Coupons in Tampa
We are currently updating our Specials. Please check back soon.