Brandon drivers have come to rely on Lexus of Tampa Bay when it comes to their luxury car needs in terms of reliability, innovation, and of course, pricing. Just because you're shopping for a luxury vehicle doesn't mean that you have to break the bank in the process. You may even be wondering: "how much does a Lexus cost?" Whether you're looking to find out what the cheapest Lexus is or want a breakdown of all the available styles, Lexus of Tampa Bay has you covered. Learn about the differences in Lexus Sedan prices with our complete Lexus price list.
---
Lexus Sedan Prices
So, how much does a Lexus cost? If you're searching for a reliable luxury sedan, then the Lexus IS, ES, GS, GS F, and LS lineups are sure to have everything you need. For models like the IS, GS, and LS, you'll get rear-wheel drive available with standard pricing, but there are upgrades you can make to AWD for just a little bit more. Here are starting prices for popular Lexus sedans:
Lexus IS 300 RWD: $38,560
Lexus ES 350: $39,900
Lexus GS 350 RWD: $51,065
Lexus GS F: $85,010
Lexus LS 500 RWD: $75,450
Lexus Coupe Prices
Drivers who enjoy the nature of a sedan but want something a little more compact can opt for the Lexus coupe options like the RC, RC F, or LC and take advantage of competitive pricing for these base trim levels below:
Lexus RC 300 RWD: $41,295
Lexus RC F: $64,900
Lexus LC 500: $92,950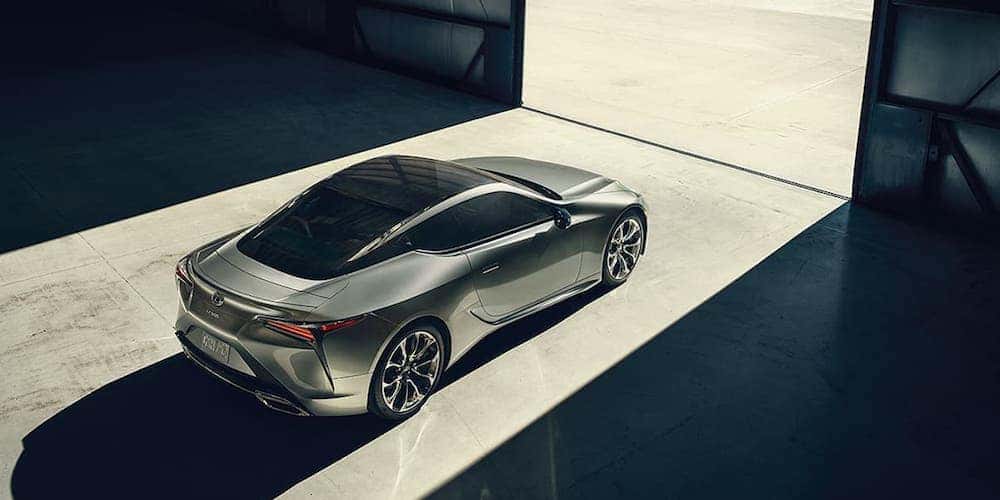 ---
Lexus SUV Prices
A luxury SUV like the UX, NX, RX, or GX can also come with all of the power and efficiency you need to keep moving around town and far from home. For the standard trim level prices below, you can enjoy improved traction and handling with FWD capabilities and much more. Take a look at the starting prices for Lexus SUVs:
Lexus UX 200 FWD: $32,300
Lexus NX 300 FWD: $36,870
Lexus RX 350 FWD: $44,150
Lexus GX 460: $53,000
Lexus Hybrid Prices
Certain Lexus SUVs, coupes, and sedans, are also available in hybrid options to ensure you save even more on fuel. You can even find hybrid options in RWD or FWD to deliver the proper drivetrain you need. See how much you can expect to pay for popular Lexus hybrid models:
Lexus UX Hybrid 200 FWD: $34,350
Lexus NX Hybrid 300 FWD: $36,870
Lexus RX Hybrid 350 FWD: $44,150
Lexus ES Hybrid 350: $39,900
Lexus LS Hybrid 500 RWD: $75,450
Lexus LC Hybrid 500: $92,950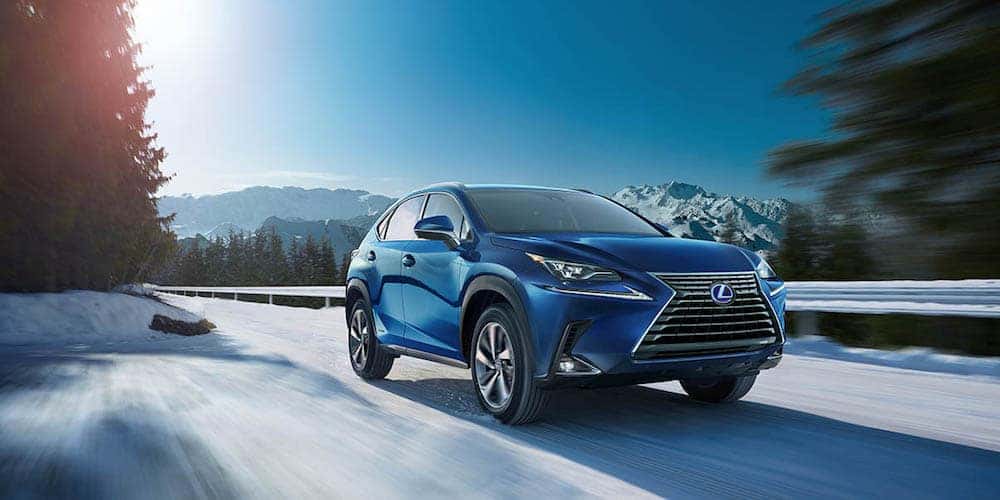 ---
Have Peace of Mind with Dependable Lexus Warranty Coverage
Offering drivers competitive pricing on the Lexus models they want is nothing without the proper warranty coverage to keep your vehicle protected. When you take home a Lexus from Lexus of Tampa Bay you can count on some of the following warranty options for your vehicle:
Lexus Basic Warranty: 48 months/50,000 miles
Lexus Powertrain Warranty: 72 months/70,000 miles
Lexus Hybrid Warranty: 8 years/100,000 miles
Finance or Lease the Right Lexus for You at Lexus of Tampa Bay!
As you can see, no matter if you're in need of a luxury sedan, coupe, SUV, or hybrid, you can find the vehicle you're looking for at price you can appreciate with this standard Lexus price list. Make your way over to Lexus of Tampa Bay and browse our inventory of new, used, and certified pre-owned Lexus models to see what suits you best and speak with a member of our sales team to explore your finance options. If you have any questions or concerns don't hesitate to contact us or come visit our Lexus dealership near Town 'N' Country!
---
Explore Our Models
The Lexus NX has always been a practical, yet luxurious crossover. But for the 2022 it's been redesigned from the ground up. The new 2022 NX comes with a wide range of new features and impressive specs, alongside the first ever Lexus plug-in hybrid model. Lexus of Tampa Bay has a first look into what you can expect…

If you want a luxury sedan that's both comfortable and dynamic to drive around Town 'N' Country, you can't go wrong with the 2021 Lexus ES. Whether you're looking to enjoy the new Lexus ES 350 interior or the interior of one of the other ES configurations, you can anticipate finding a cabin that's packed full of…

Town 'N' Country shoppers looking for the perfect luxury SUV that can accommodate their one-the-go lifestyle will love the new 2021 Lexus NX 300 interior. Delivering ample cabin measurements along with plenty of cargo room so that nothing is left behind, this Lexus lets you do it all. Plus, you'll have a fully loaded cabin with sleek…